Website Design, Development & Online Marketing
We help businesses discover how a truly awesome digital marketing strategy, combined with an engaging social media campaign as well as organic SEO can create user engaging websites that convert to sales.
What do you get, when you mix Web Development, Front End Design and Search Engine Optimisation in a website builder?
The perfect foundation for a successful business online, thats what!
JPS Media is a York website design and online marketing company based just outside of the York City Centre. 
When we work with our clients, we become an extension of your company. When we team up our amazing ideas, years of knowledge and experience along with your idea and passion for your business. We create an unstoppable online marketing team that works. We take advantage of the latest digital strategies and trends in online marketing. Utilising the latest technologies and practices we can ensure your website keeps up with the latest trends and requirements. 
Pairing Marketing With Focus and Vision
The strong key factor to great effective marketing is the quality of the content. We have great ideas and when paired with your passion for your business, we can create fantastic content that works.
This may seem a turn in a new marketing direction for some companies, but this is the future. The recent volatility of business has proven how having a good online presence is essential to keeping your business running. You need to get with the program and start creating a presence now before your competitors beat you to it.
Still Not Convinced? No Worries...
Its all in the statistics
409 million people view more than 23.6 billion blog posts each month on WordPress websites alone. (This doesn't include all the other Content Management Systems we use).
Just YouTube viewed on mobile alone, will reach more 18-34 year-olds than any TV advert and that age range is rapidly growing.
SEO campaigns have a greater return on investment than any print advertising as it drives relevant traffic that is interested in your product or services to your sales page where you can then convert them to a customer.
93% of website traffic begins with a search engine query.
With so many website designers, developers and SEO "Professionals" out there today it may seem difficult to get your head through all the technical jargon, let alone learn if they can provide you with the website design of your dreams.
At JPS Media we are a family run business based in York the heart of Yorkshire, specialising in website design and development. Your business isn't in York? Don't worry, we have clients all over Europe. Utilising technology we can offer our services worldwide. So what makes us different I hear you cry? Well, we understand that every business is different and so their websites should be also.
We don't just build your website and leave you in the lurch. Let's face it, you may as well not have a website built in the first place if no one can find it in search engines and it isn't managed and maintained correctly.
That's why we offer the full package. Website design, development and SEO to ensure a fully successful website website. With over 10 years in the business, based in York, website design and marketing comes easy to us. We know what works and what makes a website successful and thrive online. Paired with a monthly online marketing campaign, which we can tailor to your brand and business needs, allows us to propel you to success. Leave us to focus on what we're good at, while you focus on running your business.
Online marketing that works for you
Utilising great content, on and off-site SEO, a proactive social media campaign and smart funnels to direct traffic will help take your business on to the next level. We care about our customers and their business. We will create strategies tailored to you to match and suit your budget to help you grow online. Any budgets covered, whether you need a new website or help with a current website. Contact us today to discover how far we can take your business model.
Our Frequently Asked Questions
Do I Need A Website For My Business?
Nowadays most customers and businesses search for services and products via the Internet. Therefore, if you don't have a website you are reducing the reach of your business. Having a physical store or office alone means that you are only open for business during set opening times. However, a website will allow you to be open 24/7. Thus, meaning that you are able to increase your reach. Our website design services will help you to be successful online. We have built up a wide range of knowledge over the past 15+years regarding what works for a website and what doesn't. We will use all of the experiences we have had over the years to ensure that we design and develop a website that you are proud of!
How Long Will It Take For You To Design And Build My Website?
This is one of the very first questions we are asked when we begin to work with a new client. Unfortunately, we cannot offer an answer that will cover every time that we are asked this question. Each site that we build is a bespoke website that we design and build from scratch. We want to give every one of our clients that personal touch and let them know that we care about their business. We want to help every single one of our clients succeed online and we want to be part of their journey towards a successful online presence. When we take on new clients we have in depth discussions regarding what they require from their website. These discussions will form the basis of how long the project will take. We don't want to give unrealistic deadlines, nor do we want to keep you waiting for your website to be live. However, we will never rush a website. We pride ourselves in the websites that we have built and want all of our clients to leave us happy with the websites that we design and build. So contact us today so we can begin your own personal journey towards making your website succeed online.
I Have A Website, How Do We Ensure The Website Ranks High On Google?
If your website is active online, you can't just leave it and expect it to be successful. Having a beautifully designed website does not mean that you will be automatically successful online. You need to ensure that you keep on top of the content of the website and ensure that you keep it up to date. You also need to ensure that the content that you are using on the website is relevant to your business, and that it makes sense. If you use irrelevant content that doesn't make sense, your website will be penalised. Thus, meaning that it doesn't appear high on search engines. To stop this happening to your website, you will need to contact us regarding our Search Engine Optimisation, SEO, services. We have been helping our clients with their SEO for a number of years and we have successfully helped them appear high on search engines. This is because we understand how to target keywords on a website to ensure that you appear high on Google Searches. JPS Media know all of the SEO techniques to ensure that our clients always appear high on search engines. We always abide by the SEO rules and will never cheat or cut corners. We are proud of the SEO services that we have provided for all of our clients.
So You've Built Me a Website, Do I Need Search Engine Optimisation?
When JPS Media designs and builds your website, we always ensure that we abide by SEO rules so that your website appears high on search engine results. However, if you don't have Search Engine Optimisation on your website, you may see your website slowly slipping down the search engine results page. Therefore, having us carry out SEO on your website is extremely important. Here, we will discuss a few of the reasons why SEO is so important.
Traffic from Search Engine Optimisation is more likely to convert to sales. It is has the highest conversion rates for most of the websites on the Internet. By having SEO carried out on your website, you are more likely to position your website higher on search engines and thus, increase the likelihood that your traffic will be converted to sales.
One of the most important reasons for SEO is that you don't have to pay for advertising. This means that you can increase the amount of traffic to your website without having to pay per click.
SEO helps build trust between you and your clients. This is because people trust what they find on Google. If you rank high on Google, your clients will know that Google ranks your website as a credible website. Thus allows them to build trust in you and your business.
Will The Website You Design For Me Be Responsive?
Absolutely! As you know, we live in a day and age where technology is extremely important. You also know that we live in a fast paced society. This means that your clients or customers want to have access to your services 24/7. Therefore, they want to be able to access your business at a click of a button. Thus, you need your website to not only look good on a desktop, you also need it to look good on a mobile phone or tablet. Here, at JPS Media, we know how to design a website that will look amazing across all available devices. All of the websites we design and build will be both responsive, and eye-catching.
What Are The Differences Between Web Design And Web Development?
It is easy to get the terms web design and web development mixed up. So we thought we would give you a brief overview of the differences. In essence, web design is the more visual and creative part of the website. They will design the website to suit the company that they are designing the website for. They create a website with the user in mind. This means that they will design a website that has an easy to use user interface and will focus on the functionality of the website. This side of website building is more creative than website development. It is a very important aspect of making sure a business succeeds on time. This is due to the fact that a users first impression of a website is extremely important to the success of a company online. If your website isn't instantly aesthetically pleasing, then the user may click off your website and on to one of your competitor's website.
Website development can also incorporate a design aspect, however, it focuses more on creating the functionality of the website. The web developer will basically bring your website to life. They are also more involved with the 'back end' of the website, whereas the web designer will be more focussed on the 'front end' of the website. An example of one of the roles of a web developer is to create unique and bespoke ways for the user to engage with the website, or creating separate admin sections so the company can easily manage the website. Web developers will build the website using a bespoke coding language and will help breathe life into your website. An easy way to understand the difference between web design and web development is to think of web designers as construction workers, and web developers as the architects.
As you can see from our website, JPS Media, do both web design and web development. This makes the life of our clients easier than if they hired a web design company and a separate web developer. All of your website needs will be carried out in one place. It also eliminates any disagreements between the designer and the developer due to all of the design decisions and development decisions for the website being taken by the same company!!
Already have a website? No Problems

Request
a
FREE
website
audit.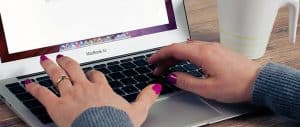 So you have a great new business idea but no online presence, or perhaps you already have a website but […]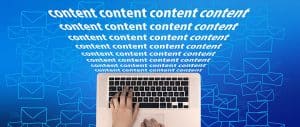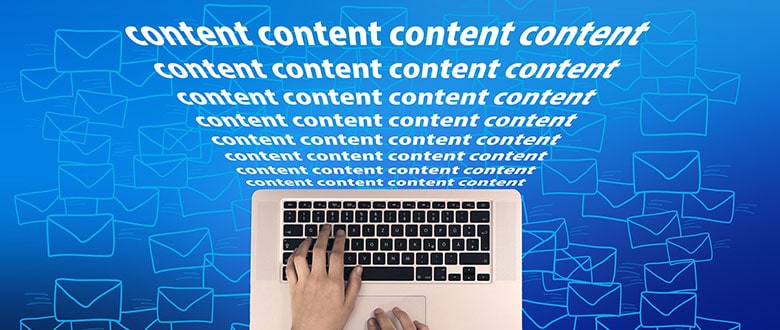 So there is a huge buzz around duplicate content since Google added it to it's core algorithm. However it's not […]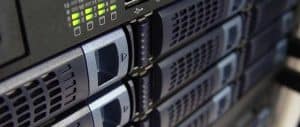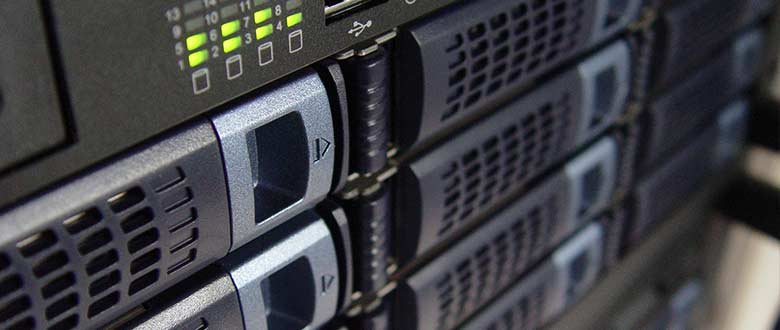 Well, it's the last post of 2018 and I was thinking to myself what is going to be next year's […]