We are very proud to announce the launch of our 2018 Christmas Advert. We have been extremely busy with client work this year, so we had to do all filming on a weekend so as not to impact our clients. After a few weekends filming and editing we finally had our production out together, take a look on YouTube here: https://youtu.be/iDC0Z5G3d0Q
Every year we watch the big brands like John Lewis, M&S, Sainsburys and all the others create amazing productions that bring a tear to the eye. The reasons? Emotion sells. People don't remember what they see or hear. However, you always remember how something makes you feel. Furthermore, who doesn't love a good tear-jerking / heartwarming production?
Every year we say "We should try and create our own, after all, we do online marketing for small/medium businesses every day. Why not try it for our own!" However, by the time we say this, it's usually already Christmas and we are too busy with the usual Christmas client rush.
This year we decided this was it, finally, we would get around to it and start early. So while most people were sunbathing in the summer we were drafting out our very own JPS Media Christmas advert. We started out with deciding the goals that we wanted to achieve. In order to do this, we watched all past Christmas Ads and concluded in order for it to be a hit it needed to tickle the emotions of the people.
We decided to go with relational topics and these were the subjects we jotted down…
Loneliness
Sadness
Getting old together – showing partnership
Dogs ( everyone knows dogs do amazing in social media!)
Must have the cute factor (Make the audience go "awww")
Must have a twist to the tail
End with a smile moment to balance the emotional clips before leaving the viewer with a happy feeling in the end.
Once we had these we began storyboarding and after much discussion and thought we finally had everything storyboarded and finally, the filming could begin. This was the fun part. It would have been easy to say we wanted Colin to do this and do that in the shot… But of course being a dog and not a qualified actor, he made this much more challenging than we had anticipated!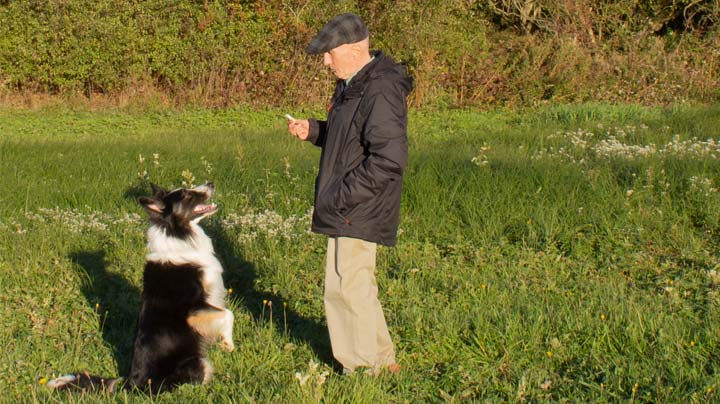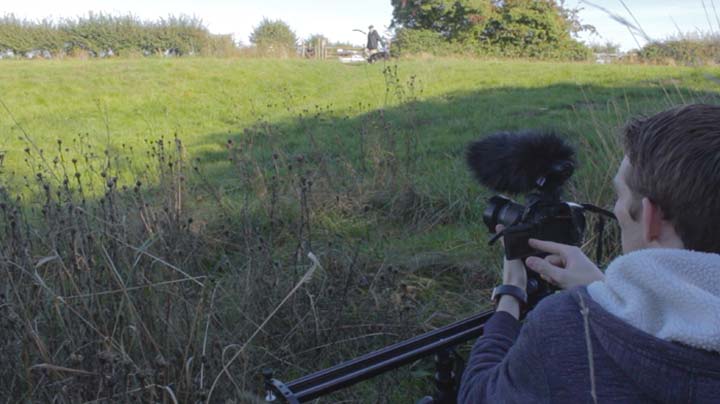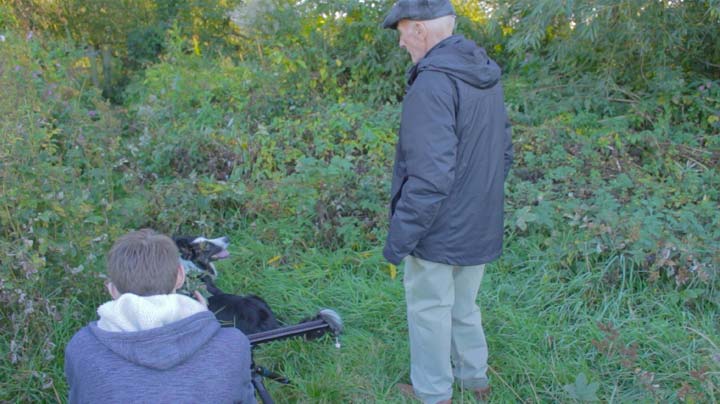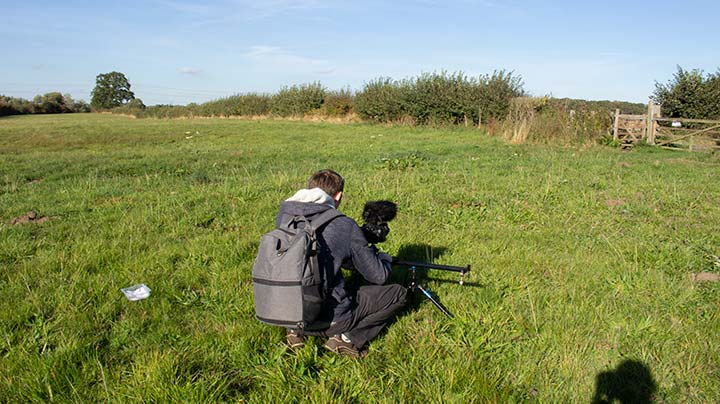 So we packed the car with all our filming equipment, the dog, and of course my father to play the elderly gentleman and began collating the shots we required. I think I may have been a nightmare as I knew what I wanted and how I wanted to portray it. Every shot was created 3-4 times and that only counted if the shot was what I would class as spot on. This ensured our filming time wasn't wasted and we always had content to work with when we got back to the office.
After each day filming, I would begin editing to start piecing the film together this allowed us to see the video developing to help our motivation but more importantly allowed us to see what other shots we needed and as the film came together. It allowed us to be creative with the storyboard and add extra aspects to the tail, for example, the sleeping rough shot where we filmed Colin at some kind of waste area we managed to find while walking around the York city centre. This shot was never planned, we literally saw the spot while sheltering from some rain and decided to see how it would look.
The hardest part of the whole filming process was actually getting clear shots in York without random people in. We knew we needed the iconic aspects of York in our film to help with the viewer's ability to relate to the video. However, these areas are of course highly populated and overrun with tourists and holidaymakers also wanting to get shots of the iconic York areas. Believe it or not, all the shots we have of York were taken on a Sunday afternoon, it was relatively quiet but we just had to wait for gaps in the crowd, which took some serious patience!
The final part of the process was to choose a song. After browsing many music libraries the song we decided to go with was 'You Set My World On Fire' by Loving Caliber feat. Selestine. So we paid for the usage rights and began developing our first ever Christmas Advert / Short film. So jump over to youtube and give it a watch now, drop us a comment we would love to hear from you.
EDIT – 1st December
We have been overwhelmed by the response from this Christmas Film, we have had lovely messages from people all over the world. After 4 days we have reached over 4 thousand views on Youtube and nearly 20k views on Facebook. Our video was even shared by a local radio station. As a freelance SEO consultant, I tweaked our youtube SEO so that our video managed to rank just below John Lewis for many search terms such as "Christmas Ad 2018" on Youtube Search.